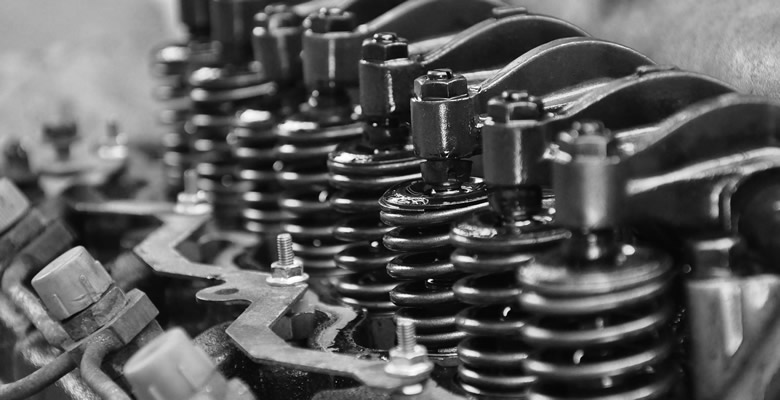 Our roads are busier than ever. The challenges of the journey are ever increasing. Paths we travel regularly present new potholes in our experiences at random. Between road closures, speed bumps, and literally millions of other drivers partaking in our shared obstacle course,  we struggle to reach our daily destinations. Relying heavy on perseverance, we travel over ever increasing hurdles. We learn to overcome the hardships on our paths.
Maintenance is an essential ingredient to keep moving along the road. Keeping fresh fuel in the tank, changing the oil regularly, and even regular car washes provides the temporary support needed to upkeep the daily grind. Eating well, having healthy habits and regular hygiene can keep up our physical appearances and provide enough fuel to repeat the trip another day.
Well maintained, we repeat that trip again.
Again.
Again.
And again.
We can continue it again and sometimes we do. Even after regular oil changes and using the best fuel, our engine does not have they same firing power it once had. We have traveled many hills and valleys. We have endured the coldest winters and fiery summers. The path has sometimes been so steep, we prayed to keep our engine running. We kept our engine running and it kept us moving on the road.  Throughout the journey, the roads have changed. The vehicles have changed. The rules have changed. We have changed.
Your deepest inner self may require rehabilitation and realignment. Your engine inevitably suffers wear and tear even though it may appear strong and mighty. Rebuilding your engine begins with a complete dismantlement process. All external elements that completely depend on the engine need to be removed first. The next step is to fully unplug all electronic and network connections.
The inner parts essentially consist of intake and exhaust manifolds aligned with the engine block.  The engine can produce the best energy when the appropriate elements are injected and a spark is created in the inner chamber. Carefully examine what is being injected into your engine. Does your internal spark ignite it?
Adjust the inner elements of your engine to produce a strong positive energy. Hone the cylinders to produce energy from your inner spark. Filter your intake and fuel sources to allow only the best elements into your inner chamber. Connect back to your network with an increased energy flow. Engage to your transmission with improved energy.
Rebuild your engine.
Filter your intake.
Ignite your inner spark.
Engage your improved energy.
Dismantle. Adjust. Rebuild.
---