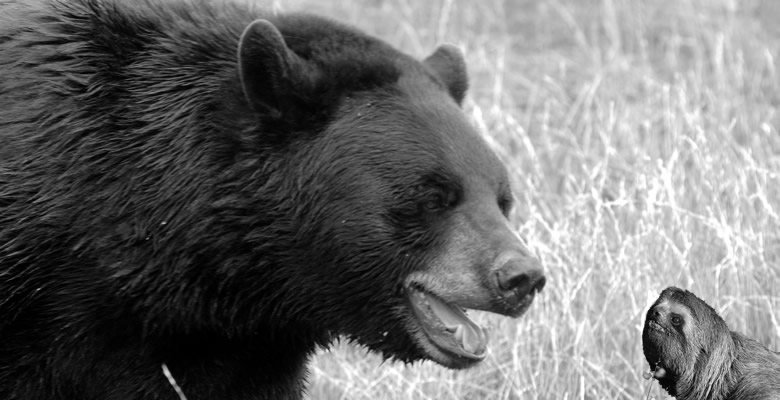 Several decades ago, a diverse group came together for a common cause. In public, they displayed their loyalty proudly adorned in purple and gold. They were initially bonded with shared sweat, blood, and tears. Despite their individual differences, their bonds strengthened as the clan worked together to break barriers and help each other drive towards their shared dreams.
Together they were known as the Bulldogs. They strove to become victorious upon the Field of the Soldier. Separately, some members were known for their individual strengths and weaknesses. Two distinct examples were Bear and Goldbricker.
Bear was big and strong in the physical sense, indeed. His heart was even larger while his moral determination had even more strength. On the battlefield, his fierceness was unleashed against the enemy but off the field he could be as tender as a teddy bear. Bear was a true leader and a great asset of the Bulldogs.
On the other side of the ledger, there was a member known as Goldbricker. Goldbricker did share the common Bulldog goal but his traits fell far from those of Bear. Goldbricker was known for his never ending attempts to take the easy way out. Goldbricker expected to gain from the rest of the Bulldog blood, sweat and tears. On and off the field, Goldbricker drastically led the pack in violations that were personally foul.
When the Bulldogs finally disbanded, many great achievements were reached and even more great memories were created. The strengths of the overall group supported the weaknesses of various individuals. A great life lesson of the time.
Time provides us with another worthy lesson:
Thirty five winters have passed since those Bulldogs separated. Many of those winters were cold and dreary. All Bulldogs have aged the same time while traveling different roads, essentially growing into the beast they will be on their final days.
What has become of Bear and Goldbricker, you wonder?
Bear has grown a much larger heart of gold and his moral strength does not waiver. The adult Bear no longer wears the body of a frisky cub, but his tenderness continues to blossom, ever expanding each day. The ole Bulldogs continue to carry a great respect for Bear for his sacrifices and achievements through life, of course. Most of all, his respect is earned from giving what it takes to become who he is today, what he has become. Bear is full of love.
Goldbricker seems to have grown merely in appetite. Season after season of taking more than he offered has only increased the size of his grabbing hands. Goldbricker merely achieves deeper levels of personal fouls. Goldbricker is full of fear.
Be the Bear
Strengthen your resolve.
Blossom from giving.
Share Your tenderness.
Give Love. Release Fear.
---